July 9, 2013 - 05:01 PM



If you are going to attract the right romantic partner or keep the excitement in your current relationship, you must stay as attractive as possible. While this may at first imply that you need to display the characteristics of an ideal biological mate (which means staying fit, healthy, and sexy), it is much more than that. Attractiveness is largely a mental attribute. An otherwise handsome or lovely person can easily turn off a would-be suitor should they come across as being negative, fearful, and resentful. Conversely, when a person comes across as confident, capable, and exciting, they are considered to be more alluring and desirable.

This should not be surprising. Other than the urge to find a suitable mate for the purpose of childbearing, another just as important primal instinct is empathy. Just like a mother who feels the pain of her ill baby, we are neurologically wired to experience joy as we watch one of our children graduate or get married. In short, we are mentally constructed to experience the emotions of others.

When it comes to staying attractive, this concept is just as important if not more so. If people pick up on our emotions, should we always stay negative, fearful, and doubtful, would others like to remain in our presence for long? I think not. In fact, when we agree with a sales person to close on a deal, vote for our favorite political candidate, or take the advice of our medical doctor, almost always the because how we feel at the time. And, that feeling comes primarily from that other person's mental state.

So, if this is true, what does this tell us about the importance of our mental state and just how attractive we are to others? To put it one way, if you don't like how someone is reacting to you, they must be reflecting your own mental state back to you. Conversely, if you can across as being enthusiastic, loving, confident, and sincerely interested in others, it is amazing how quickly they will pick up on your emotional state and adjust to you. Remember, in any interaction, the person with the most energetic state – even when it is one of calmness – will affect the states of others.

If you accept this concept, if you want to attract people into your life to the point that you can pick and choose from a variety of potential partners or if you desire to improve the quality of your current relationship, you need to make an assessment of your current mental states. Better yet, I suggest that you consciously decide on three to five POSITIVE mental states that you wish could dominate your mind. These could be optimism, confidence, understanding, enthusiasm, etc. Next you need to practice getting into a state which encompasses them. Mental rehearsal is a fantastic way to do this. In fact, I normally suggest hypnosis be used to accelerate the process. What is happening is you are creating new neural pathways, which begin redefining how your mind works. Like anything else, it takes repetition and practice to intensify the transformational process. (Unfortunately, if you have an overly negative personality, you have indeed been practicing the wrong skills and have clearly mastered it. Now is the time to reverse the process.)

By focusing on turning your mind into to one of an attractive person, don't be surprised if your other attributes don't also begin to change. I have seen a change in attitude affect physical appearance (such as posture and weight) as well as finances, which are additional factors that may make a person seem to be more attractive to others.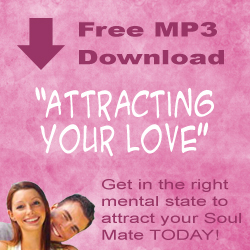 Permalink